WOW! I am freaking out, it's sheer excitement! I just found this and I want to do it now!

I found this via flickr and it then took me to lj and I immediately friended

ss_biggie

I've just spent the past 1 1/2-2 hrs drooling at her tutorials on packing a speedy lunch for her and her baby, very fast and it looks oooohhhh soooo yummy! you would not believe how mouth watering it looks, I have to post one of her pictures maybe more! lets do more! get a towel or something to catch your drool the food looks SO good!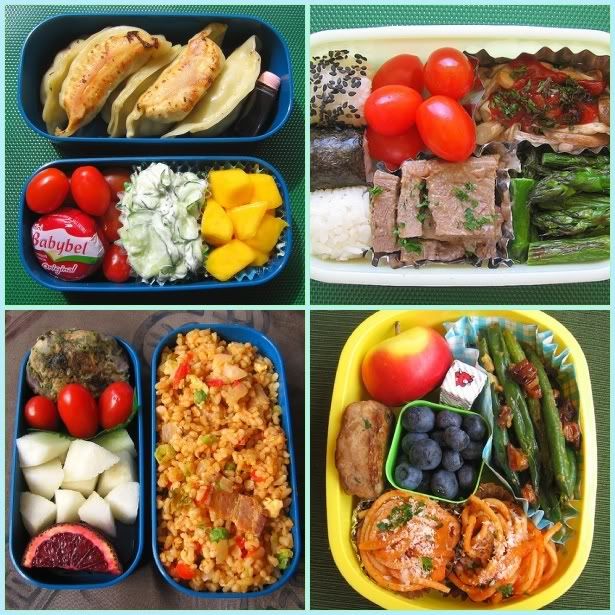 1. Speedy potsticker lunch, 2. Broiled mushroom lunch, 3. Kimchi fried rice lunch, 4. Speedy green bean lunch

check it out, I guarantee you will be hooked!

luv,
lety